Wilcox Chiropractic brings alignment to mind, body, and soul
Cellular Regeneration Technique
Cold Laser Technology
Physiologics
For your orders, our Professional ID# is PG01054
The Functional Taping Methods
NuVet Labs
For your orders, our Professional ID# is 81018
Mystic Wonders Inc.
Laundry and Dishwasher Balls and other great products
U.S. Soo Bahk Do Moo Duk Kwan Federation
Barbara Timo, LMT - Barbara's Healing Hands
808 264-0212. [email protected]
I believe if people received massage there'd be less illness & imbalance in their bodies.
Ross Dagley, LMT - Hands of Ross.
1958 Vineyard St., Wailuku, HI 96793
Dr. Chandy Lopes, ND
(808) 344-0561, www.naturopathicaloha.com
Primary care physician specializing in herbs & nutrition to treat acute/chronic diseases.
Spa Luna @ Maui Mall, Kahului
(808) 575 2440, www.spaluna.com
Transformational day spa specializing in massage/ facials/waxing/infra red sauna/detox, weight loss, Spiritual Counseling, and holistic Esthetician & Massage school 
Kay Huckabee, certified Iyengar Yoga Instructor
(808) 298 9642, www.Wisdomflowyoga.com
Hatha yoga & restorative yoga classes with precision instructions & care to your needs.
For class schedule & directions see website
Andrea J Schmitt/ Endermologie Therapy and Spa Products
(808) 205-5300, www.lustrous.massagetherapy.comandwww.lustrousmaui.com
Endermologie is a connective tissue treatment for health and beauty that combines rolling and negative pressure for circulation.
Edie Van Hoose, LMT
(808) 669-6225, ediesmassagemaui.com
Licensed Massage Therapist offering Lomi Lomi, Deep Tissue, Cranial Sacral and Energy Work
Island Fresh Delivery
(808) 664-1129, www.IslandFreshDelivery.com or [email protected]
Delivering Local Farm Fresh Produce right to your door!
Maribeth Theisen, Maui Transformations
808-269-2923, www.MauiTransformations.com
Hypnotherapy, EMDR, Psych-K, shamanic work, and transpersonal psychotherapy in office or via the internet.
Pat Hastings, "Simply a Woman of Faith" Spiritual Coaching
401-862-8859, 401-862-8859, www.simplyawomanoffaith.com
Spiritual Coaching for addictions, codependency, relationships, self-esteem, loss, health issues
Louise Felice
Organic lip balm and sunscreen
The Mauimama,
(808) 283-6631, www.facebook.com/themauimama
A conscious community magazine for pregnant mothers and parents with young children living on Maui.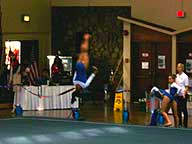 Maui Invitational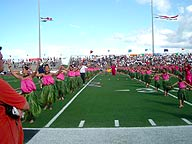 Hula Bowl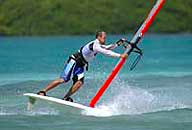 Matt Pritchard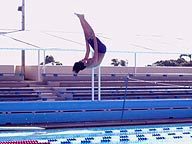 MIL Swimming Championships